Introduction to 


Operations
Every day, billions of products are being sourced, produced and distributed around the globe in a highly complex network of individual entities who constantly strives to enhance the speed and agility and reduce the cost and environmental impact of this global delivery process.

The demand for modern supply chain and production challenges organisations to meet high and complex daily demands and to have attention to a wide variety of new disciplines:

Implementing a digital transformation throughout the supply chain, finding fast solutions to the sustainability agenda and placing an increased focus on more resilient ways of preparing the business for unpredictable situations hitting us at faster and faster pace. 

We help our clients find the right balance between centralisation and decentralisation, resilience and agility, autonomy and control.
In a volatile, uncertain, complex and ambiguous world, end-to-end supply chain planning has become essential in enabling organisations to increase visibility, improve collaboration and adopt a holistic view of their entire supply chain network to improve customer satisfaction and efficiency. 
With our extensive planning expertise and people-centric approach, we support organisations on their journey towards taking their planning capabilities to the next level.
We help your company set financial goals and understand your financial future. A well-structured financial planning process enables you to guide decision-making in your company in line with short and long-term goals. This will ultimately lead to increased profitability and cash flow while reducing the overall risk.

When we engage in S&OP projects, our aim is to improve organisations' cross-functional decision-making process and guide them towards better balancing demand and supply. In doing so, we bring together different functions within the organisation and help them speak the same language. Through S&OP projects, we bridge the gap between long-term strategic plans and short-term operational plans, helping your organisation achieve its goals more effectively.

Our sustainable S&OP service will help you embed sustainability in your supply chain planning processes so that you can gain visibility over your operations' emissions and start including sustainability criteria in your decision-making process. 
By adding the sustainability layer to the S&OP process, you can expect to reduce waste and inefficiencies, lower your operations' environmental impact and achieve true cross-functional decision-making. 
Our sustainable S&OP projects will help bridge the gap between long-term strategic goals and short-term operational plans, steering your organisation towards balanced and sustainable demand and supply.

Our S&OE service helps you achieve an optimal balance between demand and supply by providing a real-time view of your entire sales and operations process. By leveraging the power of S&OE, you can improve execution accuracy, reduce lead times and increase customer satisfaction. Our collaborative approach helps you align cross-functional teams around a shared understanding of sales and operations activities and priorities, resulting in improved communication and collaboration across your organisation.

Our operations planning and scheduling service will help you to achieve an optimal balance between production efficiency and customer satisfaction. We accomplish this by developing effective production plans and schedules that reduce waste, increase profitability and improve delivery rates. Our collaborative approach enables us to work with your cross-functional teams to ensure that everyone has a shared understanding of production plans and schedules, resulting in improved communication and collaboration across your organisation. This approach leads to faster problem-solving, better decision-making and increased efficiency, which is critical for remaining competitive in today's market.
We help you achieve an optimal balance between customer satisfaction and cost efficiency by accurately predicting future demand and aligning resources to meet that demand. By bringing together different functions within your organisation and aligning cross-functional teams around a shared understanding of demand forecasts, you can improve communication and collaboration, reduce waste and inefficiencies and improve overall performance.

Our supply planning and inventory optimisation service will help you to achieve an optimal balance between inventory levels and service levels by providing a comprehensive view of your entire supply chain. By leveraging the power of data analytics and advanced algorithms, we can help you to improve your inventory accuracy, reduce lead times and increase customer satisfaction. Our collaborative approach involves aligning cross-functional teams around a shared understanding of supply planning and inventory optimisation. This leads to improved communication and collaboration across your organisation.

Get in touch with our E2E planning experts:
Procurement strategy and transformation

Leading procurement functions are becoming increasingly crucial in contributing to a company's overall business strategy, growth agenda and competitive advantage, allowing procurement leaders to expand their focus from cost to drive value, innovation, sustainability, supply certainty and agility. 
We support companies in realising the full potential of procurement functions by enabling procurement organisations to deliver real value across key functions and business processes as well as effectively driving out costs from spend categories.
We help your organisation develop long-term relationships with suppliers and procurement markets in the best interest of the organisation by elevating procurement activities from day-to-day operations to a more strategic level.

By conducting both quantitative and qualitative assessments, we help you identify the extended value potential of the entire external spend and the procurement function and practices. This includes structure and operating models, analytics, management practices, mindset and behaviours and capabilities.

We optimise spend categories by integrating collaborative optimisation levers, including resilience management, sustainability, category playbooks and advanced analytical tools. We then translate these into concrete and actionable steps for your organisation to follow.

We design and detail the key building blocks of the organisation, including strategic objectives and the role of procurement, design principles, operating model covering ways of working, organisational structures and governance model as well as capabilities, KPIs and supporting systems.

Our focus is on unlocking human and business potential by empowering Procurement to become a strategic partner in the organisation. Our procurement academies focus on providing participants with theoretical knowledge that can be translated into tangible benefits for their projects.

We utilise digital technologies to enhance the procurement function that transforms buyer interactions with suppliers, automate repeatable tasks to improve efficiency and reduce costs as well as provide internal stakeholders with insights and analytics.

We enable organisations to embed sustainability in their procurement activities – from procurement strategy to supplier selection. A typical project includes 1) clarifying the baseline, especially scope 3 emissions, 2) identifying key areas for improvements and 3) designing a road map.

We work with customers and suppliers to take resilience management to the next level. By fostering strong relationships and open communication, this will enhance your ability to better anticipate challenges and create robust strategies to ensure business continuity.

We enable procurement to leverage market innovation and development capabilities for product development and innovation. We systematically manage supplier relationships to optimise value received from suppliers through cost reduction, innovation, risk mitigation and sustainability throughout the relationship lifecycle.

Get in touch with our procurement strategy and transformation experts:
Companies are under constant pressure to increase asset utilisation, reduce costs and improve speed of delivery while maintaining a working environment that is fit for both humans and the future. 
To tackle these challenges, we take a unique approach that involves applying our extensive manufacturing experience and change management capabilities. This approach helps to foster engagement and ownership at all organisational levels from the C-suite to the shop floor and enables us to deliver measurable and sustainable improvements to organisations.
Organisations are continuously seeking ways to learn and improve their approach to becoming Lean. We have extensive experience in all types of Lean transformations, including the most critical aspect: the cultural and behavioural changes necessary for your organisation's success.

World-class maintenance drives up operational efficiency and decreases labour costs creating a competitive advantage. By prioritising better planning, labour productivity and job prioritisation, it is possible to address both the direct costs of downtime and the revenue lost by disruption.

Shop floor management helps frontline leaders to increase safety, efficiency and quality through daily standard work, training and coaching of frontline, together identifying continuous process improvements and practising right leadership behaviours during shop floor engagements.

We help companies adopt Industry 4.0 technologies to achieve measurable improvements in key operational areas. By merging IT/OT and focusing on both process and people capabilities, we create solutions that deliver double-digit improvements and create ownership across all levels ensuring long-term success.

Get in touch with our manufacturing experts:
We live in a volatile, uncertain, complex and ambiguous world characterised by constant change seen through various instances such as the COVID-19 pandemic, a war in Europe impacting supply chains and the consequences of a container ship incident obstructing a channel. 
These events underscore the importance of staying on top of your supply chain and constantly adapting to the ever-changing landscape. With our extensive expertise in operations, we help organisations set the future direction.
We take a holistic approach to developing operational strategies that are in line with the VUCA world in which we live. Furthermore, we ensure that we establish resilient and sustainable supply chains with digitalisation being a key factor in achieving success.
Supply chain resilience is about understanding the demand and supply risks, mapping the changes and effects on supply chain nodes throughout the supply chain, identifying expected changes that potentially lie ahead and mitigating these risks. We have the knowledge and expertise to help you accomplish this.

We help organisations make strategic choices when designing their supply chain setup to be fit for the future. This typically includes footprint considerations for both manufacturing and distribution, stock allocation to inventory setup and market considerations like availability and lead time to customers.

We help organisations that are faced with the challenge of reducing their net working capital, or, more precisely, inventory capital while at the same time increasing availability for their customers and ensuring that ordering-related costs are also minimised. We have the necessary capabilities and tools to help you on this journey.

When setting up the logistics warehouse with an optimised distribution network, it is crucial to balance the cost of transport, service levels and sustainability factors based on the industry, market situation and type of goods. This is one of our core services, and over the years, we have helped many customers achieve success in this area.

Being able to deliver spare parts is essential to ensure uptime and efficient maintenance. We can help set up a spare part supply chain that covers both operating model and optimisation of the physical warehouse footprint for spare parts.

To leverage their supply chain, organisations need to have the right structure and capabilities in place. We help organisations in becoming fit for this task, utilising our core supply chain knowledge, significant training techniques and experience in change management to build their capabilities.

Get in touch with our supply chain management experts:
The fourth industrial revolution is upon us, and a wide range of new physical and digital technologies are emerging that will change how supply chains are designed, managed and orchestrated which in turn will lead to better decisions, higher delivery performance, lower cost and reduced climate impact. 
We set the strategic direction, run pilots and implement new technologies that take supply chains to the next level, whether it is artificial intelligence optimising manufacturing output in real time, providing advice on using sensors to capture real-time performance, or doing a digital modelling of a supply chain.
We enable a fully digital planning process with or without enhancing the process with machine learning, mathematical optimisation and artificial intelligence. We can set up machine learning models for forecasting, apply AI to allocation decisions or establish predictive maintenance of assets.
We help bring your supply chain management and execution to the next level by achieving an efficient, resilient and adaptive supply chain that automatically responds to input from data, sensors and the business environment to make better and more sustainable decisions. Our approach is to first define the strategy, then run pilots and when ready, scale fast.
AI models can be applied in a multitude of ways – from optimising production output in real time, offering in-flight alternative options and identifying customer segments to forecasting. Our subject matter experts can advise and build these models, but the key to success is to keep a focus on what really matters – impact.
With the advances in computing power, it is now possible to build comprehensive digital twins that can emulate the behaviour of supply chains, making it possible to simulate the response to practically any external factor. Our subject matter experts build digital twins while ensuring that we only model what is needed.
Supply chains have become increasingly complex and extracting data from multiple systems, sources and tools is no longer a viable way to create the necessary live transparency needed. Our team builds control towers while also establishing the right data and system architecture.
Our SAP integrated business planning service helps organisations to improve their planning and decision-making processes by leveraging the power of SAP's integrated business planning platform. We help to create an aligned plan from sales through the supply chain and production teams all the way to your suppliers to proactively drive your business in line with strategic priorities and quickly react to disruptions.

Get in touch with our digital supply chain experts:
Is your company affected by an economic downturn or in financial distress? Companies increasingly find themselves in uncertain territory with earnings under pressure often driven by increased operating costs. We can help identify and prioritise opportunities for savings and execute initiatives leading to fast impact. 
Our deep operational experience and proven approach involves a quick diagnostic focused on four main cost levers. The four levers represent the areas where we can typically create immediate impact.
Look at your organisation's cost, structure and footprint to identify savings opportunities. We explore possibilities to centralise and reduce costs in different locations, including opportunities for outsourcing or offshoring.
Discover processes to achieve immediate improvements by reducing failure demand in service functions. We explore the use of technology and equipment to identify productivity gains. Additionally, we review operational and performance management systems and their maturity levels to identify areas for improvement.

Conduct a deep dive into sourcing policies and procedures to reduce spending. We review current contracts and vendors, leverage volumes, reduce item numbers and assess opportunities for consolidating procurement efforts into a central unit.
Boost the value of your projects by properly managing your portfolio. We will establish a full project overview and trim your projects, which will reduce costs and enable you to focus on what truly drives value for your organisation.
Get in touch with our cost out experts: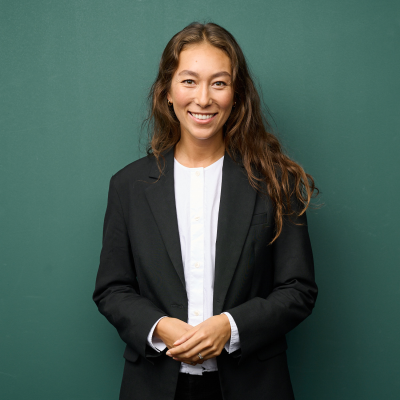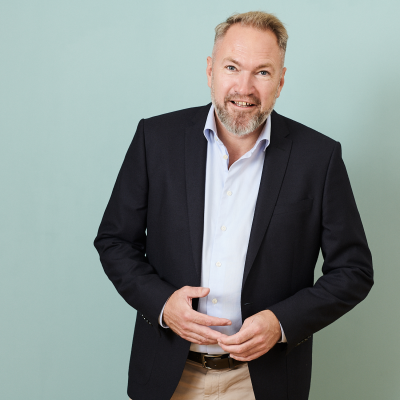 Is your business able to adapt to the constantly changing customer needs and efficiently serve them? As the "new normal" becomes increasingly digital and volatile, stakeholders require a focus on sustainability. 
If you encounter challenges and opportunities in growing and scaling your business, innovating your products and services or reducing bureaucracy and costs while increasing productivity, you may need a new operating model. 
A new operating model bridges strategy with operations by describing how to realise the strategic choices made by your organisation. It describes how to deliver a customer value proposition, what capabilities are required and how to achieve business performance.
We transform the way your business operates to help you realise your strategic ambitions. This includes transforming your organisational structure, footprint, business processes, technology setup and culture.

We enable end-to-end process automation by building the right capabilities and leveraging the right tools ranging from workflow automation to generative AI. We help your organisation harvest benefits in the short term while building a scalable and future-proof automation setup in the long term.

We align your business processes with the overall strategic ambition of your company. By mapping, standardising and identifying improvements in the end-to-end process landscape while supporting skills development, your company will achieve efficient processes that deliver products and services on time, in the right quantity and to the expected quality.
We help to ensure that your company complies with regulatory requirements and efficiently monitor and mitigate key risks by applying a systematic and structured cross-organisational risk and compliance management approach.

We improve operational and financial performance across business units through cascaded metrics and visualised performance. Our common approach ensures alignment across people and functions, driving constructive and proactive conversations and problem-solving, ultimately improving business value and customer and employee satisfaction.

We help design your organisational footprint to maximise customer value in a cost-efficient manner. In addition, we assist in building the needed capabilities that enable your organisation to deliver to the expected standards and service levels.

Get in touch with our operating model experts: