Introduction to


Commercial
The commercial function is key to sustainable growth. It's the driving force behind revenue generation and plays a crucial role in ensuring customer satisfaction. 
However, in today's competitive business environments, leaders in commercial functions face several dilemmas and questions: how can we develop a sustainable strategy that maximises short-term profit while also having a positive impact on people and the planet? How can we deliver an exceptional customer experience while driving greater internal efficiency and cost savings? 
We believe that most organisations have the potential to significantly improve commercial performance and, regardless of industry, optimise their commercial function to further ignite growth for their business. 
Our team of expert consultants is dedicated to helping organisations unlock their potential to transform both their people and their commercial organisation today into the growth engine of tomorrow.
Organic growth is the oxygen of organisations. It is proof that we keep a pace of change and innovation above competition. Yet successful growth is not a coincidence – you need to design it. It is a systemic capability that requires the right processes, systems and culture to support it. We help you turn your commercial ambitions into tangible, real-life results.

Most companies eventually reach a stage where organic growth is no longer sustainable. Reigniting growth can be challenging. Companies are rejecting tired formulas of the past and looking for new ways to identify, design and achieve sustainable commercial growth.

We help you design growth strategies that are fit for humans and fit for the future.
Statistically, three out of four large companies will face a growth stall within a 15-year period. Acknowledging the existence of this issue can be both challenging and humbling. We help your company achieve a commercial turnaround by providing the necessary elements: an accurate diagnosis, a focused value creation plan and effective performance management.

New-product development shapes the company's future. Improved or replacement products and services can maintain or build sales, while new-to-the-world products and services can revolutionise industries, transform companies and change lives. Yet 95% of new products fail. We help your company become part of the 5% that succeed.

For companies seeking growth, entering a new market is a tempting strategy. But whether distant or close, entering new markets often presents unforeseen challenges, and you need to plan to gain traction proactively. We help assess whether entering a new market represents an opportunity or a potential trap, and we provide guidance to navigate your entry successfully.

Only one third of all strategic initiatives are successfully implemented. These findings have proven to be constant over time in an ever-changing world. This leaves huge untapped potential for organisations across the globe. We help you unleash some of this potential by rethinking your strategic processes and implementing strategic initiatives.

Reaching consensus and building commitment at the kickoff of a commercial strategy is just the beginning of the journey. The bigger challenge lies in mobilising the broader organisation behind the strategy on an ongoing basis. We help companies define their must-win battle (MWB) journey – figuring out what to do – in a way where people at all organisational levels make a commitment to the chosen battles and begin to truly work together as a single team with shared objectives.

Learn more

Curious to uncover what your growth challenges are? 
Use a growth diagnostic tool to uncover your key avenues for unlocking commercial growth. 
Download our growth diagnostic tool here



How do you build a sustainable growth engine during times of uncertainty?
Get our Point of View with findings from the Euro CEO Pulsecheck. 
Get in touch with our commercial strategy experts:
Customer centricity and CX
Imagine if customer centricity could help turn your organisation into a true growth engine. An organisation where employees are living and breathing a customer-centric culture, and where all commercial functions work together as one, making organisational silos a thing of the past. We help you unlock customer-centric growth potential and foster a culture of collaboration across all facets of the organisation.

Customer centricity has gained popularity and for good reason as customer-centric companies are 60% more profitable. However, only 1/3 of organisations succeed with their customer centricity initiatives. Based on our experience, the most common thing that companies lack is an organisational culture that nurtures customer centricity. We help your organisation build a customer-centric movement.

Research suggests that it takes 12 positive customer experiences to compensate for one bad one. To achieve success in the market, companies must go beyond great products and services. They have to deliver engaging and profitable customer experiences. We help you design and deliver signature customer experiences that benefit both customers and the business.

Segmentation is an important tool for companies looking to create more targeted and effective commercial strategies. However, too often, segmentation is treated as an insight rather than a strategic tool for driving focus and change. We help your organisation segment markets and customers to better understand the unique needs and preferences of your target audience. With this knowledge, we enable you to develop segment strategies that unlock growth potential.

Data has been a hot topic for years. Big data, small data, thick data, smart data. Yet only 29% of data-driven companies successfully connect analytics to actions that add business value. We help your organisation gather and structure customer and market data and transform the data into actionable insights that support and create business value.
Only 5% of companies understand their drivers of churn. Your customers are likely to leave if their experience fails to meet expectations. Despite this, not enough companies analyse and understand the specific moments and reasons behind customer dissatisfaction. We help you move from debating why the latest churn figures look the way they do to ideating how they should improve the customer experience to drive loyalty and retention.

Good customer service is much more than a cost centre. We see the conversations in customer service changing, turning towards an increased focus on customer experience and the way we interact with customers. Therefore, in today's business landscape, delivering a great customer experience is just as important as cost efficiency. We help you develop and execute your organisation's "face" towards customers

Get in touch with our customer centricity and CX experts:
Branding value proposition and portfolio
The pressure on companies and brands to establish a unique value proposition in the minds of customers and employees has never been greater, primarily due to the increasing number of choices available and the commoditisation of products and services. 
We help you stand out and stand up for what is important to win the hearts and minds of your customers. Our goal is to empower companies to deliver superior customer value and to set themselves apart from competitors through a compelling brand experience.
A strong value proposition is a key driver for growth. Yet most companies fail to leverage the full potential of their value propositions. Surprisingly 75% of companies are not able to communicate their value propositions in a clear and differentiated way. We help your company become value-driven by co-creating differentiated value propositions that resonate with target customers, enabling impactful value-based sales and marketing communication.

Value messages help companies communicate their unique selling proposition to their target audience. By crafting messages that speak directly to the needs and desires of potential customers, companies can differentiate themselves from competitors and build a loyal customer base. We empower your company to create compelling messages that resonate with your target market, ultimately leading to increased sales and customer satisfaction.

Brands are living organisms. They need the right conditions to grow, expand and adapt to the demands of the people who interact with them. We help your company unlock the potential of your brand, define the purpose of what you do and your attitude towards the world. Our goal is to leverage your company brand as an asset that drives company growth.

A company's growth is largely determined by the brand and product portfolio it chooses to compete with. We help your company make decisions about what brands and products you need and feed. We help identify clear brand "bulls eyes" so your brand is positioned in differentiated ways and cannibalisation is minimised. And we set clear brand roles to maximise return on investment.

Brand architecture is an organising structure of the brand portfolio that specifies brand roles and the nature of relationships between brands. A coherent brand architecture can lead to impact, clarity and synergy and leverage instead of market weakness, confusion and missed opportunities. We help you design a strategic, logical and efficient brand architecture that knits your brand together into an interdependent system.

Successful innovation is not a "happy accident" but a systemic capability that requires the right processes, systems and culture to support it. By incorporating the latest in product modularisation and strategy, user-centered design, and lean innovation, we help your company test hypotheses, refine them, and bring them to market fast, so that you can achieve a competitive advantage over your competitors and drive transformational growth.

Learn more
The best way to get started is to start now 
What if you could deliver superior customer value and drive commercial impact? The best way to get started is now. So go ahead and test the strength of your current value propositions. 
Get in touch with branding value proposition and portfolio experts:
In many companies, the go-to-market approach tends to rely on what has worked well in the past. However, if you are doing things the same way you did three years ago, you are almost certainly doing something wrong. Why do we say that? Firstly, because customers have changed. And secondly, because technology has changed. 
We help you design customer-centric and effective go-to-market approaches, combining strategic choices with practical execution so that things are both effective and efficient at the same time.

Figuring out the right approach for entering the market is one of the toughest things for a company to do. But if you do not understand the customer and their journey, it is almost impossible to get it right. We help your company uncover a deep customer understanding and customer-centric view to design your go-to-market model and configure your channel setup.

Being an omnichannel business has become more of a prerequisite rather than an actual choice. At the same time, the customer dynamics in the market are changing faster than ever, while new business models are disrupting and challenging the status quo. We provide your company with strategic direction and operational solutions that bring your brand to life in every touchpoint and channel.

Short-term competitive advantage is created by exploiting existing business models. However, in the long run, all markets mature, competition intensifies, and turbulence increases. Consequently, it becomes crucial to explore new sources of growth. To seize new opportunities, the scope of innovation must be expanded to encompass the full business model and new processes must be mastered. We are here to help you exploit the potential of business model innovation.

There is a growing need for B2B companies to reconsider their go-to-market approach to offer an online and omnichannel customer experience. This has been a prerequisite in B2C for many years but is now becoming increasingly important for B2B players. We help your company digitise B2B sales in a way that delivers a true omnichannel experience to customers without disengaging or negatively impacting current sales teams and/or channel partners.

Companies need to rethink their channel setup on three levels. Firstly, you need to optimise the channel mix. Secondly, you need to optimise each individual channel. And lastly, you need to allocate your marketing and sales resources across channels. We help your company configure and optimise your channel setup, constantly informed by emerging technologies and an evolving understanding of customer needs and channel preferences.

Direct to consumer is all about connecting the dots between marketing, data, CRM processes and internal sales to create a seamless end-to-end customer experience. We help companies ensure strong customer support and internal sales execution as well as streamlining data and system processes.

Learn more
Curious on how you succeed at digitising B2B sales? 
What if you could digitise B2B sales in a way that delivered a true omnichannel experience to customers without disengaging or negatively impacting current sales teams and/or channel partners? 
Get in touch with our go-to-market and channel experts:
Marketing operating model
In most companies, the organisational structure of the marketing function has not changed much over the past decades. Yet what we do as marketers has changed almost beyond recognition. Marketing leaders know that this is a problem. They understand that their operating models need an overhaul and are tearing up their organisation charts and processes. However, they are struggling with how to draw new ones. 
We help you design future-fit marketing operating models and capabilities to transform your people and marketing organisation today into the growth engine of tomorrow.
Many of today's organisations follow principles that date back to the 60s. However, megatrends, such as digitisation, sustainability and volatility are driving companies to redesign their commercial operating models. We help companies design marketing operating models to respond to this new context by addressing all dimensions, including people, leadership and culture, structure and governance, processes, tools and performance management.

Employees who do not feel that they are developing are 12 times more likely to leave. A marketing capability assessment provides valuable insights into teams, so companies can make informed decisions about where to focus their training and development initiatives. We help your company assess your marketing capabilities to identify potential risks and opportunities and create a road map for growth and success.

Companies that invest in building their commercial capabilities are three times more likely to achieve faster growth than the industry average. In our opinion, investing in building commercial capabilities is one of the best growth investments you can make. We help you improve the capability of your commercial teams through bespoke learning journey solutions, including training and development, coaching, gamified simulations and more.

We are well aware of the megatrends that are impacting marketing organisations and the challenges they face in adapting to these new changes. We help marketing organisations design customised marketing academies focused on building the transformational marketing capabilities they have identified as being critical for success. With our marketing academies, your organisation can improve its marketing capabilities, equipping marketing teams to drive growth and success.

As companies grow their product management function, they will need to quickly train new product managers and upskill existing ones. However, finding effective and engaging training can be difficult. We can help you unlock the potential of your product management teams by designing and facilitating product management academies tailored to your organisation's needs, building capability, community and collaboration.

Get in touch with our marketing operating model experts:
Sales operating model

In our experience, companies that invest in building their commercial operating model are three times more likely to grow faster than the industry average. A well-executed COM can help you achieve high commercial effectiveness and efficiency. 
Having a well-defined commercial operating model (COM) is crucial for you to achieve sustainable revenue growth and outperform your competitors. It enables you to optimise your revenue engine by operationalising your commercial strategy into specific tactics, plans, targets, leadership roles, competency and reporting requirements.
Our sales processes service is designed to help companies streamline their sales efforts for maximum effectiveness. We help you identify areas of improvement in your processes from lead generation to conversion and provide tailored solutions to enhance your overall performance.
Way of selling is designed to help companies and individuals improve their sales skills and strategies. We help you understand your unique sales challenges and goals and provide tailored solutions to help you achieve success.

Way of leading, also known as commercial leadership, is focused on helping individuals and companies develop their leadership skills across a range of industries and contexts. We assess your current leadership style and identify areas where you can make improvements.

Commercial KPIs and incentives are designed to help companies optimise their performance by developing and implementing effective key performance indicators (KPIs) and incentives. We assess your current business metrics and identify areas where you can improve.

We focus on helping sales functions optimise their structure and capabilities to drive growth and success. We assess your current sales organisational structure and identify areas where you can make improvements to better align with your business objectives.

We help companies develop effective strategies for driving revenue growth and achieving their business objectives. We assess your current growth strategy and identify areas where you can make improvements to better align with your goals.

Get in touch with our sales operating experts:
Value creation is the core of business. However, the ability to capture value often does not receive enough attention in most organisations. Companies with immature pricing capabilities are losing both sales opportunities and leaving profit on the table. Building a systematic approach to monetisation and pricing will improve growth and margins faster than any other discipline. 
As your pricing transformation partner, we help you design and deploy clear monetisation strategies and value-based price management.
Do you know where the gaps and opportunities lie in your pricing strategy? Our assessment can quickly identify which pricing levers to pull and help you price your products and services effectively to maximise revenue and profits. Additionally, we can help you build a roadmap to a price resilient company, ensuring that your pricing strategy is able to withstand changes in the market, industry, or competitive landscape.

In today's diverse customer landscape, there are numerous opportunities for newly developed revenue streams. But without a clear monetisation strategy, defining the strategic role of your revenue streams and maximising your potential for growth and profitability can be challenging. Our systematic approach helps unlock the power of monetisation and lets you take full advantage of these opportunities.

Promotions and bonuses can increase sales volumes but be careful they do not devalue your brand or distort customers' expectations. We can help you gain a deep understanding of your customers' behaviour, market trends, and financial metrics. We help you strike the right balance between running promotions and discounts to attract customers, while maintaining healthy margins.

By focusing on the perceived value of your product or service, rather than solely considering the cost of production, you can make huge improvements in your sales. Failing to understand the value your product or service provides to customers could result in missed opportunities and lost revenue. We help you set a price that aligns with the value your customers place on your offering, leading you to increase revenue, improve customer loyalty, and stand out from your competitors.

Struggling with the right pricing model for your company? Uncertain about selecting the right recurring revenue model and whether bundling your offerings is the right choice? Making the wrong choices lead to lost revenue, decreased customer satisfaction and reduced competitiveness. Our proven process helps you design revenue models that align with customer value and business objectives, keeping you ahead of the competition.

Investing in internal talent yields high returns. Failing to set up an organisation with solid pricing competence, structured processes and clearly defined roles and responsibilities may result in inefficient price management with higher internal costs and foregone sales. We help you grow your human capital through pricing competence development and set up the organisational structure and processes to reach your commercial goals.

Today's business landscape offers advanced pricing-centric systems and software with cutting-edge analytics and pricing execution engines, empowering you to make well-informed pricing decisions aligned with your goals. However, without careful selection and utilisation, these systems may provide little to no value. Our customer-centric approach prioritises your needs to seamlessly streamline pricing processes, optimise revenue streams and stay ahead of competition.

Get in touch with our monetisation and pricing experts:
Commercial technologies

What emerging technologies will shape how commercial organisations work in the near future? We help companies transform their business through commercial technologies. Our services are designed to support commercial processes and drive efficiency by utilising technology. 
We empower teams to accomplish more with less by automating processes and gaining insights to accelerate every stage of the customer journey.
Many organisations fail to deliver a commercial transformation strategy that delivers long-term goals through measurable iterative initiatives. Our services create impact through multiple business initiatives sustained by behavioural changes, reducing time to impact and boosting the overall effect, sense of achievement and stakeholder satisfaction.
Ready to leverage technology to design personalised customer journeys based on interactions? We help you utilise data-driven insights to understand, segment and differentiate your customers, enabling meaningful touchpoints at the right time and through your customers' preferred channel. Capitalise on every customer interaction by increasing awareness, driving conversion and unlocking loyalty.

Our advisory service offers tailored guidance and support to organisations navigating the complexities of digital transformation. With expertise in technology and business strategy, we help clients drive innovation, improve customer experiences and achieve digital transformation goals with confidence.

Like most IT projects, CRM implementations can become problematic and costly. How can you prevent this in your project? We believe that robust architecture is crucial for achieving success. With our technical expertise, industry knowledge and subject matter experts, we build future-proof solutions that support your processes and are fit for the future.

Our process optimisation service improves workflows and operational efficiency using the latest commercial technology. We analyse your processes, identify areas for improvement and develop tailored data-driven solutions. With our expertise, we deliver measurable results, reducing costs, increasing productivity and improving your customers' satisfaction.

Get in touch with our commercial technologies experts: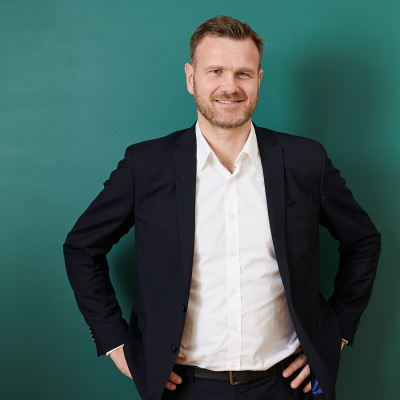 Digital customer engagement
We specialise in helping organisations revolutionise their go-to-market approach through digital customer engagement strategies and tactics. Our services facilitate the fundamental transformation of your business, enabling you to reach and connect with your target audience in new and innovative ways.
Looking to boost your digital commercial processes? Need a compelling vision for your organisation? Our digital sales and marketing strategy delivers direction on where to play (e.g. customer segments and channels) and how to win (e.g. messaging, metrics and digital tactics). With a road map to guide you, this strategy unites your organisation with a vision of sales and marketing working together to accelerate growth.

Digitalisation promises automation and scalability but often fails to materialise due to incoherent approaches and low organisational maturity. Our operating model provides you with a future-fit description of the capabilities needed to deliver best-practice digital sales and marketing across people, processes and technology. It defines global/local split, sales-marketing, collaboration, and in-/outsourcing split.

Curious about the potential in digital channels but not ready to reorganise your commercial function? Revolutionary dreams can be achieved through evolutionary steps. We develop multichannel pilots, working closely with your sales and marketing teams to create successful campaigns and scalable capabilities. Focusing on select markets, we deliver documented positive returns on marketing investment (ROMI) and valuable learnings, enabling digital scaling in your commercial engine.

Building capabilities across 20+ markets takes time. Our training solutions empower teams to achieve multichannel engagement success in an engaging and productive learning environment. Through virtual instructor-led training, e-learning options and assignments, we ensure skill and knowledge development. We have increased the maturity of hundreds of marketers and commercial stakeholders, making digital sales and marketing strategies stick.
Not getting the expected results with lead gen or ABM? We provide a multichannel performance assessment by evaluating key drivers for success (e.g. target audience mapping, channels, messaging and tech setup). We diagnose how to improve lead quality, cost/MQL and pipeline by providing valuable insights on best practices from 20+ different companies that we have worked with.

Get in touch with our digital customer engagement experts: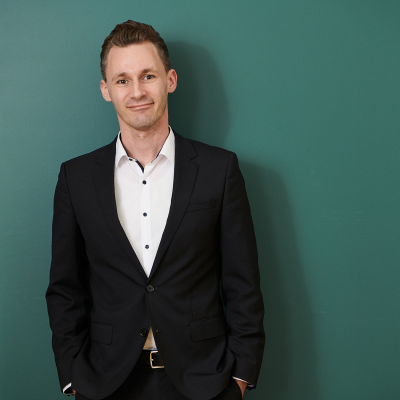 Commercialising sustainability

Making sustainability a key driver for growth and profitability is essential for the future success of both your business and the planet. However, many companies struggle to communicate the value of their sustainability-related offerings, services or product features. 
We support you in increasing the value of your sustainability investments by clarifying the benefits to your customers, helping you achieve a real sustainability-driven competitive advantage.
Embedding sustainability into your commercial strategy is key to making your sustainability investments drivers of profitable growth. We can help you achieve this goal by combining a proven commercial strategy approach with a thorough understanding of sustainability, reflecting changing customer needs, market trends, and regulatory landscapes. This helps break down silos in your organisation and ensures that sustainability is embedded in your commercial priorities and aligned with your overall corporate strategy.

Customer-centric companies tend to be more profitable compared to product-centric companies – and the sustainability topic is no different. Understanding the concerns, needs and priorities of your customers, segments and end users is key. We can help you collect and leverage customer insights, revise your customer journeys and develop better touchpoints to align your positioning with their current and future sustainability expectations..
Strong value propositions are essential in making your customers recognise the value of your sustainability offerings. We assist you in crafting compelling selling messages and materials that make your sustainability initiatives resonate with your customers' needs. Our approach focuses on quantifying customer benefits and setting you apart from competitors on the sustainability agenda, leveraging your existing value proposition framework when possible.

When market conditions undergo changes, for example, driven by an increasing focus on sustainability, you most likely need to recalibrate your go-to-market approach. This often initiates a chain reaction across your entire commercial operating model. We can provide you with a holistic view to assess and address both existing and emerging market opportunities to gain even more from your organisation, commercial structures and efforts.

To position your sustainability expertise, offerings and achievements towards your customers, your sales teams need to be confident in addressing sustainability. We provide sustainability-focused capability building for sales teams, establishing a common sustainability language and trend understanding. Our programmes leverage your product and sustainability expertise, equipping your sales teams with the tools to drive and lead sustainability conversations with customers.

Get in touch with our commercialising sustainability experts:
Commercial capability development

The best-performing commercial organisations consistently prioritise their commercial capabilities. To stay ahead, you should seek blended learning journeys that are tailored to your company, industry and specific needs. With an emphasis on IMPACT as the main design principle, you aim for capability development that delivers visible results. 
Together, we make sure to create capability development programmes with impact within leadership, sales and/or customer service.

By designing a commercial academy, you will ensure a coherent development of the capabilities for all commercial functions. Together with our experts, you include elements from virtual training, e-learning, gamification, AI and conventional training to maximise the impact of the training.
We know that leaders are the most important lever for changes in commercial organisations. Together, we design learning journeys that improve the leader's ability to do sales coaching, communication and commercial strategy. This ensures that commercial managers acquire the capabilities to ignite growth.

With 20+ years of experience, we provide you with the skills and knowledge you need to succeed in the competitive world of sales. The learning journeys are tailored to your specific challenges and cover a wide range of topics like value selling, KAM and negotiation technique. Training is combined with extensive anchoring activities.

Improving customer satisfaction requires a focus on the capabilities of the frontline. By training leaders and customer service agents in practical tools and methods, you will ensure that they deliver state-of-the-art customer service both verbally and written. Furthermore, you will empower the managers to lead by example.

As an alternative to conventional leadership training, our "hands-on" commercial coaching programme helps leaders to coach on specific sales opportunities or portfolio pipelines. As a result, you will experience both improved capabilities and sales results.

Get in touch with our commercial capability development experts: