Introduction to

Leadership
Businesses need to respond to global challenges and radically new needs outside and inside the organisation. We are faced with fierce competition in a global marketplace.

As a result, organisations today are more dependent on their people than ever before. However, global studies reveal poor engagement, unused potential and failed change initiatives. To succeed, businesses must unleash the passion, creativity and engagement of the people in their organisation.

All of this calls for leadership.

Leaders must create organisations that are people-centric, more human, more fit for change and capable of providing excellent leadership. We help leaders acquire the necessary frameworks, tools and competencies to achieve success.
As the world gets more complex, we need good leadership to leverage the collective intelligence of the people in our organisations to solve important problems. 
We believe that the purpose of leadership is to multiply the capacity of others to solve such problems. We also believe that organisations should create space for everyone to lead. In fact, we like to refer to leadership as something we do rather than something we are. Leadership should be viewed as an activity, not a rank.
A leadership development programme builds an individual's leadership skills and competency to excel, both personally and professionally, in their team and organisation. We tailor our programmes to your organisation, which then enables your organisation to move towards its strategic goals or desired culture

Leadership comes alive in the behaviours that are used, felt and observed across an organisation. A leadership model helps establish the company culture and development direction of an organisation

Regardless of where you are in your career, a leadership assessment can help find your strengths and weaknesses as a business leader. Furthermore, organisations can use leadership assessments to identify the right candidate for a leadership promotion or to identify employees with leadership potential.

Every person adjusts their behaviour at every moment according to what is needed. For every individual, it requires a few things; self-awareness, situational awareness, taking ownership and being courageous. Leadership starts with you, and to be a successful leader, leaders must be equipped to lead themselves.

Culture has a powerful effect on business results. But despite its influence on business performance, culture is notoriously difficult to manage because the underlying drivers are usually hidden. Applying insights about culture to critical leadership decisions is one of the most effective ways to reinforce the elements of culture that are working well and evolve those that are not.

Today's leaders must fulfil various roles. Many leaders will therefore benefit from a facilitated, dialogic and reflective learning process that supports personal and professional growth based on self-initiated change.

The leadership simulator provides a learning experience based on real-life cases from the organisation. It offers leaders an effectful and fun learning method to gain insights into their own and others' leadership styles, ways to work as a team and opportunities for personal growth as a leader.

Get in touch with our leadership development experts: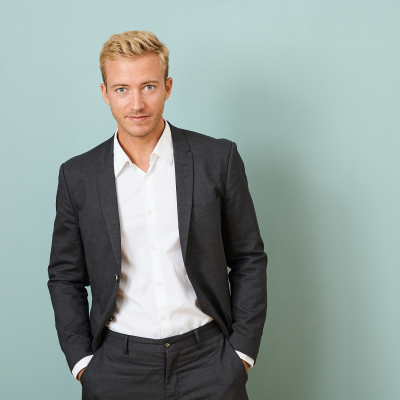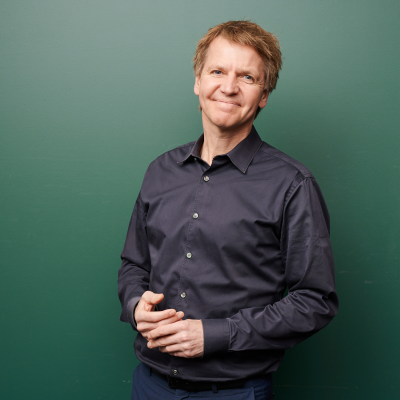 To succeed in organisational challenges, teamwork is essential – in the leadership team, project team or functional team. Transforming a working group into a high-performing team requires intentional effort from both the collective and the individuals in the group. 
Most organisations have significant potential to unlock the power of the team, leading to higher engagement and performance, improved quality, greater innovation and reduced churn.
The executive team holds the number one position as the most important team in the organisation. We do executive team development to help top management in leading the strategy, mitigating conflicts of interest, diminishing power structures and securing alignment and accountability at the highest level.

When discussing impact, the leadership simulator is the closest we can get to magic. The purpose of the leadership simulator is to integrate business pains with leadership and team development. We design your business challenges and the best way to lead them. We get the leaders to train these challenges in an action learning setup with intense personal feedback.

We recommend the team discovery process as an intervention when the team faces a tough strategic challenge that they must conquer together. We combine elements of team building, personal insights, tense conversations and conflict resolution into an off-site event where the team becomes so well-connected and mobilised that they can accomplish anything as a team.

Team assessments are a useful tool to clarify the current state of collaboration and communication within a team. They highlight what works well and therefore should be kept and nurtured, and what could be improved. It is a core analysis tool we use for the start-up of any team intervention.

Building new teams is a challenge because there is a lot at stake when a team starts up. How will the formal and informal power structure be? Can we overcome the urge to compete with each other and instead seek collaboration and integration of ideas? Addressing these potential risks from the beginning is crucial for the team to become a smooth and seamless unit, which will accelerate its performance.

Giving the team an outside-in perspective and training the ability to give and receive feedback from both peers, colleagues and clients is one of the best things we can do when it comes to mobilising insights, changing and gaining new perspectives and accelerating personal development.

The leadership team is the most vital and breathing organism in any organisation. To ensure that the team functions properly, it is crucial to maintain healthy and mature collaboration and communication and create a psychologically safe climate that fosters innovation and momentum.
Get in touch with our team development experts: 
The speed at which organisations continue to change calls for an intentional acceleration of their ability to thrive in the ever-changing conditions, respond to the organisation's needs and provide leaders and employees with the tools and mindset required to work in changing times. Many organisational transformations fail due to lack of focus, capabilities and understanding of how change should be led and not managed. We see great potential in helping organisations to become change-ready.
We help organisations design and manage change journeys that impact their ways of working. Such journeys may be disguised as system implementations or new organisational structures, but at the core, they present a change journey for the organisation, from what they used to be to what they want to be in the future. We take on roles as advisors, change managers and project leaders, helping large transformation initiatives structure the change journey to ensure organisational buy-in and impact.

When we work with organisational movements, we take on a bottom-up approach to change with a strong focus on the people. The change is driven through experimentation and the establishment of psychological safety and ownership mentality.

When it comes to organisational change, there is no change without behavioural change. Together with our subject matter experts within behavioural science, we ensure that your change efforts become anchored and translated into measurable behaviour change.

Success or failure in change and transformation initiatives is determined by the way we handle the non-technical aspects, such as leadership, user acceptance, communication, capability building, reactions to change and change leadership. Paying close attention to non-technical aspects is crucial to ensure the best chance of success.

We help organisations develop and deliver change tools that are anchored in our own change framework, which revolves around five key change processes: planning, leading, communicating, engaging and sustaining the change.

We support organisations in defining change strategies and establishing change practice and a plan for an upcoming transformation. As organisational change managers, we monitor benefits realisation, business implications and business readiness.

We help organisations increase their own awareness of change leadership and create in-house capabilities for leading change using an extensive change toolbox. We design academies and learning programmes in close collaboration with our customers' needs.

We work with change leadership, where we bring leadership teams together and transform the way they interact, make decisions and engage with the people they lead in managing change.

Get in touch with our leading change experts: 
New ways of leading

The speed at which organisations continue to change calls for an intentional acceleration of their ability to thrive in ever-changing conditions, respond to needs and provide leaders and employees with the tools and mindset required to lead and work in changing times. The transformational organisations embrace the reality of accelerated perpetual change and design, build and train their organisations to fit purpose and strategy.
To collaborate effectively in a hybrid and virtual environment, distributed teams require new ways of co-operating and new types of leadership. We offer online and face-to-face training and development of new virtual collaborative skills for leaders and teams, focusing on cultivating collaborative behaviour and setups.
Agile learning and living in the pivot are central leadership abilities. Learning to learn, unlearn and experiential learning are fundamental to developing an agile mindset and behaviour in tomorrow's leaders. Through workshops, training and targeted simulations, we design a challenge course for agile fitness.
To avoid being caught in the typical pitfalls of the classical, bureaucratic, hierarchical organisation and empower on all levels, we support organisations in transforming and integrating a fully empowered governance model, based on clear co-led structures and processes.
Building an agile transformation organisation requires new ways of empowering teams and roles. We support and set up empowered structures and ways of working at all levels, so that teams and roles can interact, engage and deliver in ways that fulfil their maximum potential.
How do you grow your business, secure business continuity and avoid the pitfalls of bureaucratic, hierarchical companies? We support startups with growing pains by setting up an organisational architecture based on empowerment, inclusion, a collaborative mindset, behaviour and culture.

Leading and building followership in transformative organisations require a transformative mindset and behaviour to transform how leaders interact with individual contributors and teams. We coach leaders to pass the transition and adopt new behaviours.

Meetings are the heartbeat of organisations, where people come together to plan, coordinate and decide on challenges and potentials. We train teams in inclusive and empowering meetings that consider all the needs and voices of the team and include all perspectives in decision-making through consent

Get in touch with our new ways of leading experts:
Facilitation

Facilitation is all about engaging people in a deliberate way to create something together that has a higher quality and with bigger ownership than if it was done in a small group. 
Leaders are increasingly using means other than the traditional meetings. Large-scale workshops with high energy or virtual and hybrid meetings are becoming more important in driving change and engagement in the organisation.
Launching a new strategy, holding leadership summits or going live with a new IT system are just some of the examples of engaging a large group of people in the organisation around a key topic. We provide expertise and guidance on how to plan and execute these initiatives to ensure maximum participation and success.

We provide training to leaders and project managers to become more skilled facilitators capable of conducting high-quality meetings. The training includes instructions on how to handle resistance, give clear instructions and come across with the right body language and content

We help with designing or conducting workshops where there is something extra at stake. Our team provides support throughout the entire process from early ideation to planning the activities before, during and after the workshop that are necessary to achieve the overall purpose and desired impact.

We conduct state-of-the-art virtual meetings from our studios. The meetings are designed to get the best out of the opportunities that the digital format enables.

By involving your organisation through a series of deliberately planned workshops, we drive change and gather inputs on key topics of importance. This approach creates greater impact and more engagement in the change efforts when it is focused and of high quality.

Training to improve presentation and facilitation skills is an essential part of getting the most out of workshops. Additionally, we provide training to help participants understand the body language and micro-expressions of the participants, allowing them to tap into unspoken insights.

Get in touch with our facilitation experts: